CNBC and KIMBERLY WEISUL
The State of Small Business and Eric Schurenberg Interview

Eric Schurenberg, President and Editor-in-Chief of Inc Magazine talks about essential leadership skills and the state of small business in America.
The State of Small Biz in 2014? The Sky's the Limit
As usual, our Inc. 5000 folks are upbeat. But only, they say, if Washington cleans up its circus act.
In the face of squabbling lawmakers, a government that seems to close for business every month or so, and an on-edge economy, two guys at our recent Inc. 5000 Conference are telling a different story: optimism and opportunity!
Both dressed like the cartoon character Green Lantern, they are spreading the gospel of the power of small business to grow in the face of evil economic forces. And they are perfectly positioned to so do: Their company, Ramsey, New Jersey's Re:think, an Internet marketer, has grown a superpowered 1,186 percent over the past three years. Co-founder Tom McVey doesn't see any reason such success should be limited to the hundreds of companies represented at the conference. His forecast for 2014? "The sky's the limit!" he says. "We believe any business has a chance to stand out."
It's not just the Green Lantern guys who feel this way. Their peers, the CEOs of the 5000 fastest-growing companies in the country, are hugely bullish, too. In an exclusive survey of recent Inc. 5000 founders and CEOs, 37 percent characterized their business prospects as "excellent." Another 45 percent said their prospects were "good." (Not bad for a country that, only recently, was on the edge of economic Armageddon.)
In addition, these CEOs are counting on expansion–big time. Eighty percent said they planned to boost head count, and the same share said they would increase the number of products and services they offer. "I think it's unbelievable," says Tom Gimbel, founder of Chicago staffer LaSalle Network. "I think the economy's really good."
The likes of McVey and Gimbel, of course, aren't your average joes. (The typical Inc. 5000 company has grown 468 percent over the past three years.) They always seem to be upbeat in the face of adversity. Unlike many in the business community, they feel they can grow in good times and bad.
Despite the optimism, our all-stars have concerns. That's what makes this year's look at our Inc. 5000 growth companies so interesting. In a normal recovery, these CEOs would be 100 percent upbeat. But there are clouds of doubt because of factors beyond their control–doubts they share with business owners across the board. Simply put: If Andy Grove started an only-the-paranoid-survive club, they would be charter members.
Why so worried? Gridlock in Washington, the Affordable Care Act, and weak-kneed consumers top the list. Those things are all related, and together they produce high-water levels of uncertainty. After all, who wants to take a chance on a big new investment when the stock market could plummet 1,000 points because of gamesmanship in Washington? Sure, some in Congress do a great job talking up the importance of small business. But when it comes to providing a stable legislative environment so that growing companies can thrive? Nah, that's so German.
No wonder, then, that among a broader spectrum of businesses, pessimism reigns. In a recent survey from the National Federation of Independent Business, 62 percent of CEOs said now is not a good time to expand. "In the past, when we got into a strong hiring pattern, it would go 18 months or two years," says Dean Le, of SoloPoint Solutions in Santa Clara, California, which places engineers. "Since 2008, we'll have a couple of strong months and then a couple of weak months."
Given all that, how will things play out in 2014? Well, look at the good news and the bad news. And once you do, you'll see that barring any midterm election-year suicide missions–or a curve ball or two–the new year is going to look pretty good compared with the most recent stretch of economic activity.
We'll start with the good news.
One of the most important factors: The housing crisis is in the rearview mirror. Housing has been rebounding for more than a year, with the S&P Case/Shiller index of housing prices up 11 percent in the 12-month period ended last June. And there are few things better than a robust housing sector to get an economy rocking. First of all, about one-sixth of small private companies are in housing-related fields, according to U.S. Census data (homebuilders, lumberyards, plumbers, and on and on). And when home values rise, that turns on the cash-flow spigot. After all, about a quarter of small-business owners use the equity in their homes for business purposes, reckons Minneapolis's Barlow Research Associates.
Access to credit, a sore point among fast-growth companies, is also getting better–or at least it was. The final 2013 numbers will probably be depressed by the government shutdown, but a Small Business Administration report issued before the closure showed year-to-date loan volume up 15 percent compared with 2012. Delinquency rates are also at all-time lows, says William Phelan, president of PayNet, which collects data for commercial loans and leases: Just 1.19 percent of small-business loans are 31 days to 90 days overdue, and only 0.29 percent are more than 90 days past due. "Small business is in great fiscal shape," he says. It helps that big companies–often the customers of smaller ones–are posting record profits. Five years ago, putting the screws to smaller vendors was a nifty way for big companies to improve cash flow. Now, there's less incentive to do that.
That's the sunshine. And in a perfect world, or even a sort-of-perfect one, the path would be clear. But in a uniquely unproductive political environment, the path is anything but. To be fair, mild political inertia can have a bizarre silver lining for business: no big surprises out of Washington. But when the country's elected representatives shut down the government and only later realize that the families of soldiers killed in action will be denied death benefits, you've got more than garden-variety infighting.
Bo Bothe, co-founder of Houston marketing agency BrandExtract, says the turmoil is tough on him. "My clients don't know what the impact of the health care legislation is going to be," he says. "They don't know what the impact of the deficit will be. And when they don't know, they hold back."
The Affordable Care Act promises to make health insurance easier to buy and more affordable for millions. But for certain business owners, it just mucks everything up. Tim Guenther, CEO of Clickstop, in Urbana, Iowa, is one. He's got 64 full-timers and pays 100 percent of their health insurance. Clickstop sells ratchet straps. After five years of buying straps from China, Guenther started assembling them here. That allowed him to be more flexible and customize orders.
But Guenther's costs are higher than his Chinese competitors.' His team includes 24 part-timers, and Guenther wants the flexibility to add to their hours as needed. But he needs to manage their hours more closely: He is keeping them under 30 a week so he doesn't have to offer health insurance. "It costs us about $7,500 to insure a family," he says. "The workers in China aren't making that much in wages in an entire year."
That said, Guenther, like many in our survey, is continuing to expand–he's just doing it with an eye on the Beltway. For him, the glass is still half full. He's right. Fundamentally, the outlook is pretty darn good. Economic growth is supposed to pick up. (Mark Zandi, chief economist for Moody's Analytics, expects 2013 GDP growth to be just under 2 percent, but it should hit a relatively robust 3 percent in 2014.)
And even if it doesn't, businesses will benefit from the housing rebound, better access to credit, and more bullish customers.
For companies focused on growth, the forecast for 2014 is clear: mostly sunny, with a chance of Washington.
RELATED ARTICLES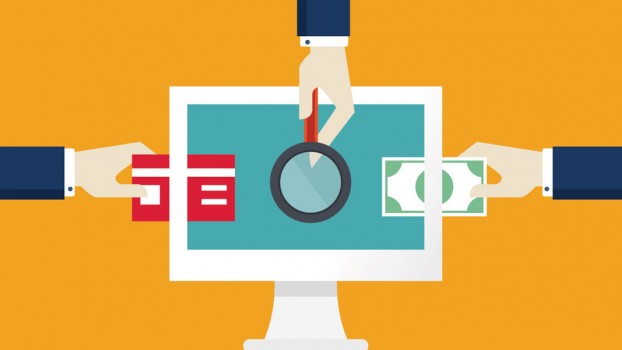 Funding Circle Raises $65 Million for Peer-to-Peer Small Business Loan
Venture capital firms have come to see small business lending as an industry ripe forRead More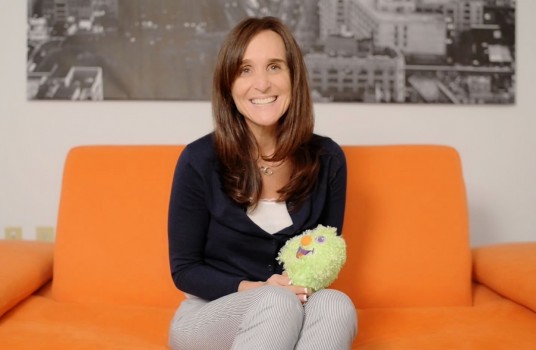 Moms Build a Small Business on Better Tissues
In 2007, Julie Pickens and Mindee Doney found a $16 million business hiding in theirRead More