China's State Companies Begin Hunt for Investors by Yvonne Lee of The Wall Street Journal
Sinopec Intends to Sell Up to a 30% Stake in New Gasoline, Convenience-Store Unit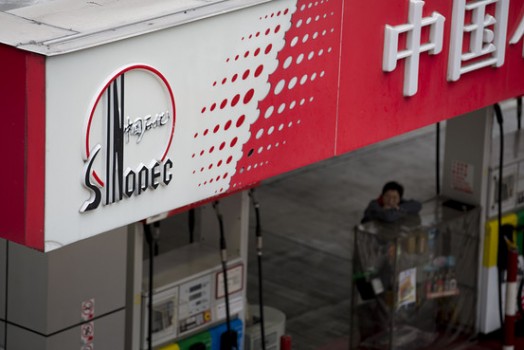 China is kicking off a potentially significant experiment in injecting some entrepreneurial juice into its state-owned firms.
State-owned China Petroleum & Chemical Corp., known as Sinopec, last week started the process of vetting would-be investors in a new unit that operates more than 30,000 gasoline stations and 23,000 convenience stores in some of the richest areas of the country.
Some 37 companies and consortia—including Chinese Internet power Tencent Holdings Ltd.—have expressed interest, according to people familiar with the deal. Sinopec is selling as much as a 30% stake in the unit, Sinopec Sales Co., which is valued by the company at $56 billion.
Some of the potential investors, such as Tencent, are also signing up for business partnerships with the unit, according to an announcement by Sinopec. Those partners will get priority consideration for investment spots, Sinopec's chairman, Fu Chengyu, said in an interview. The Chinese e-commerce unit of Wal-Mart Stores Inc. has also signed a partnership agreement, according to Sinopec, although it is unclear whether the unit is also interested in investing.
A spokeswoman for Wal-Mart's China e-commerce unit, Yhd.com, confirmed the partnership with Sinopec Sales but didn't respond to requests for further comment.
In an unusual move, a few top investors will also be offered board seats at the unit, Mr. Fu said.
"The reaction from the capital market and potential investors is better than expected," Mr. Fu said. "Outside investors will be offered board seats, since this can help accelerate reform" of Sinopec Sales.
The final roster of investors will be decided by the end of September, Mr. Fu said.
At stake is more than a share in a sizable gas-station chain—although that is a juicy enough: The operations included in Sinopec Sales account for just over half of the oil company's 2.9 trillion yuan ($472 billion) in revenue. Sinopec controls most of the gas stations in the relatively affluent eastern and southern regions of China. The associated convenience-store network is the biggest in the country, with a footprint 12 times as large as 7-Eleven's, according to brokerage firm Bernstein Research.
The offering of a stake in Sinopec Sales to private businesses is also a small but potentially significant step in the country's attempt to shake up its sprawling state-owned enterprises, which employ millions of workers and control vital segments of the economy but operate so inefficiently that many economists warn they are dragging down growth.
Chinese leaders called for an overhaul of the SOEs in the Communist party's blueprint for economic change, released in November. In July, the government said it had chosen six SOEs for pilot programs that would introduce more private investors and improve management.
In Sinopec Sales' case, the offer of an undisclosed number of board seats to private investors—potentially giving them a say in the running of the company—is a particularly interesting step. SOEs have long had outside directors, including some foreigners. But significant investors have rarely been awarded directorships, as is common in the West.
Sinopec has said it is hoping the new investment will help revitalize its gas-station business, where convenience stores bring in far less income than is common in the West. Most of Sinopec Sales' profit comes from the sale of fuel, and less than 1% from its stores, which sell mainly candy and cigarettes. In mature overseas markets, nonfuel sales often make up at least 50% of profit at gas stations, according to analysts at Morgan Stanley. Boosting convenience-store sales is important also because fuel sales at Sinopec's gas stations have slowed, as China's overall economic growth slows.
Analysts say the stake sale could also help the company replenish a war chest that has been depleted by years of international acquisitions.
RELATED ARTICLES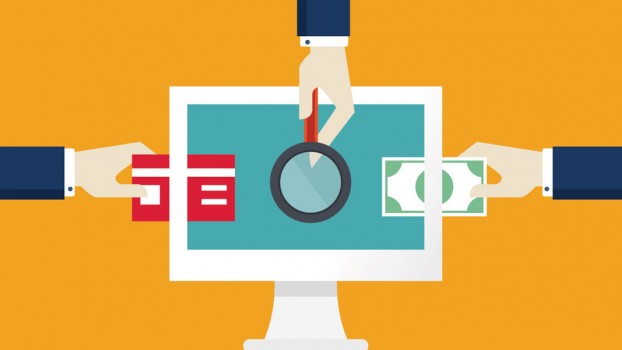 Funding Circle Raises $65 Million for Peer-to-Peer Small Business Loan
Venture capital firms have come to see small business lending as an industry ripe forRead More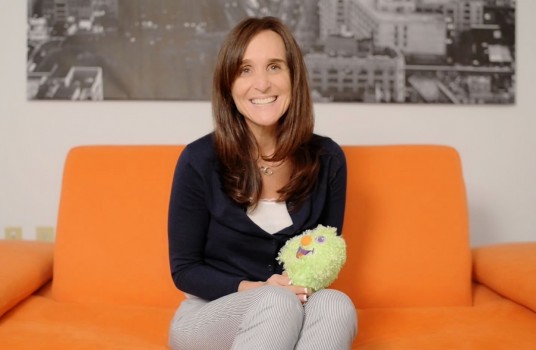 Moms Build a Small Business on Better Tissues
In 2007, Julie Pickens and Mindee Doney found a $16 million business hiding in theirRead More