The Globe and Mail
WHO OWNS THAT? Butcher's son carries on family legacy

1. Let's start with the basics. Can you briefly describe your business, including when it was founded, what it does, and where you operate?
Created to bring gourmet prepared meats to your table in minutes, by Amos is a line of cooked and seasoned, naturally raised meats. Our selection of chicken breasts and steaks provide quick and easy meal solutions using sous-vide cooking. Since our meats are all pre-cooked and pre-seasoned, all you have to do is brown the meat on both sides in a pan or grill/BBQ and you can create a healthy and delicious meal in six minutes.
I founded by Amos in December of 2012 and currently operate out of Toronto. We sell our products to many high-end grocers in Southern Ontario and have recently expanded into restaurant food service, providing quick, easy and consistent pre-cooked meats for a chain of Italian restaurants.
2. What inspired you to be an entrepreneur and to branch out on your own with this idea?
I am the son of a butcher – meat and entrepreneurship are important parts of my family legacy and culture. My father Amos, who I named my company after, started one of Toronto's first high-end butcher shops in the 1970s, and was one of the first to sell naturally raised meats, prepared foods and support local farms, well before it became trendy.
I worked at my family business for many years and observed an evolution in the people of Toronto's tastes and preferences. More importantly, I learned very quickly what quality of meat 'made the cut' with our customers. Prior to working at my father's shop, I went to business school, and entered into the corporate world in various financial capacities.
I currently hold the position of director of sales with La Ferme Black River, the company that distributes my product to retailers. I am so lucky to be able to juggle both roles and to have a boss that supports my entrepreneurial spirit. While working for La Ferme, I was exposed to how many high-end chefs were using sous-vide cooking in restaurants all across the city. I quickly noticed that this technology was not being utilized for home meal replacements in the retail market.
My wife and I often complained that we couldn't find a natural, affordable, gourmet meal solution with more than a few days shelf life. I figured if we have this need, we're not alone. I love experimenting in the kitchen, so I bought a sous-vide machine and started testing. I figured, worst-case scenario I become a sous-vide expert, and best case I conceive a product people will love. The formation of by Amos is culmination of all of my personal and professional experiences as well as the desire to fulfill the needs of health conscious and busy people.
3. Who are your typical customers, and how do they find you?
My typical customer is time-starved, health conscious and concerned about where their food comes from. They want to put a nutritious meal on the table with minimal fuss that is preservatives, hormones, antibiotics free and grass fed. Currently people who already love or are interested in trying my products can find them in grocery stores that have a focus on health or natural/ organic products. In Toronto, by Amos is available at a few of our communities' most beloved markets including: The Sweet Potato, The Big Carrot, Fiesta Farms and West End Food Co-Op. Visit byamos.ca for a location closest to you!
4. What are the roles of you and your co-founder in the business? Do you have any employees?
As a startup, my business model is unique, I designed it so that I would not require full-time employees. I love to support my vendors and associates by contracting out as much work as possible. I use a provincially inspected meat plant to produce my product and distribute via La Ferme Black River. I made these decisions to reduce my overhead in the early stages of my business. I even lease the custom-made sous-vide equipment, which was designed especially for by Amos and is constantly being modified by the inventor as my needs expand. When it comes to hitting the streets to sell my product I am more or less a one-man show. I manage sales, in-store demos, product research for innovation and bookkeeping. My wife is in advertising so I often lean on her for marketing advice. To ensure every package of by Amos is of the highest quality and best taste, I insist on doing all of the procuring, roasting and blending of my spices – that's one task I just can't let go of.
5. You've been identified by one of our readers as a standout business. What do you consider the key element of your success?
I am humbled to have such a great fan base for by Amos. I like to think that once people try the product they are easily hooked. I provide an innovative product for those who want a simple quick meal solution made with high quality meats minus the additives and plus the taste. This segment was underrepresented in the market, but is growing rapidly. More people care about where their food and especially their meat comes from, but might not have the time to prepare it. I think that's the fit for by Amos.
From an operational point of view, the fact that I outsource as much as possible means that I am not drowning in overhead and from a practical point of view I've been able to keep my day job and steadily grow by Amos. I am genuinely proud of the product I produce and so is my toughest critic – my dad. To all those who have tried and purchased by Amos and sing its praises, my deepest thanks for your support and taste buds.
RELATED ARTICLES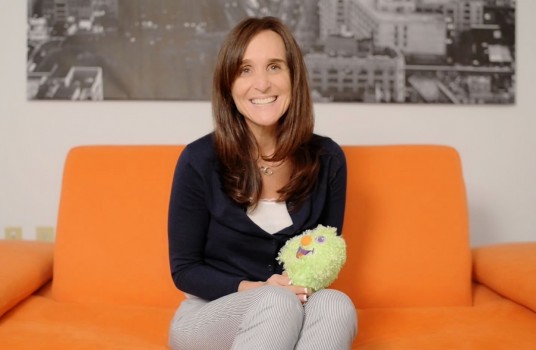 Moms Build a Small Business on Better Tissues
In 2007, Julie Pickens and Mindee Doney found a $16 million business hiding in theirRead More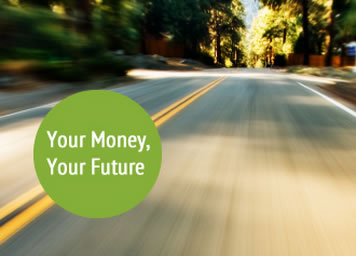 Ten ways small business owners can improve their financial literacy
As a small business owner, a deep understanding of your company's financial situation drastically improvesRead More