Europe
How to find the best bank account for your business
A bank account is a must for all businesses, but the idea of shopping around and getting a good deal on one still seems alien to many of us. It is often quoted that a person is more likely to change their husband or wife than their bank account. But greater liquidity and competition would do wonders for the UK business environment. Entrepreneurs need to look beyond the well-known banks, or at least compare their offerings to the other options available. The online world is generating challengers to the banks' hegemony and also greater transparency of their practices, and it's high time businesses took note.
Shopping around
Many sole traders simply use their personal accounts for their fledgling businesses, and this is often the best option for them. Personal accounts are typically free or cheaper than business accounts, and have reasonable overdraft entitlements. However, for limited companies a business account is a necessity and companies are well advised to shop around. Sites such as Moneysupermarket.com and money.co.uk offer price comparisons similar to the way online sellers offer car insurance. Typically, banks aren't offering businesses who switch much in the way of interest, however there are significant differences on standing charges and those incurred when making transactions.
Insight
Business owners often complain they don't know enough about their prospective bank and require more detailed and personalised information. John Longworth, director general of the British Chambers of Commerce (BCC), is one of the louder and more prominent voices in the business community calling for both greater transparency in the banking sector and for laws that make switching accounts easier. Along with the Federation of Small Businesses (FSB), the BCC is also the joint sponsor of the Business Banking Insight (BBI) project, which examines the experience business owners have with their banks.
Every six months, ICM carries out a poll for BBI of 5,000 businesses, to rate the performance of their banks. Users of the free site can select the results most relevant to them and use it to vet their banking providers prior to a decision.
"Having information about where they should go to get a particular service can be really useful," Longworth says. "The information is completely independent and also quite granular, so you can find out what 'people like me' think about working with a particular bank offering a particular product."
But Longworth admits that switching isn't easy, and that some businesses will be reluctant to move their accounts unless they have to. "I co-founded a business in 2010 and we changed bank accounts because we had to, so we are living proof that it can be done," he says. "But it wasn't easy; there was a significant administrative burden and we had to change all the payments and direct debits manually. It was also quite a task talking to lots of different banks to find out which would be better for us."
Two banks better than one
Some entrepreneurs are determined to get their banks working for them. Arnab Dutt is the managing director of manufacturing business Texane, which makes the escalator wheels for subways. He says businesses should think of their banks as they would any other supplier. "Banks are suppliers of services and not your partners. Once you understand that, you should treat them as you would any other provider in your supply chain," he says.
Dutt recommends shopping around, using more than one bank, and creating competition between them. "If you want to mitigate business risk, always have more than one supplier for a critical product and ensure the suppliers know about each other. Make them compete and they will offer you an improved service. That works with banks, too. Texane has two banks. I have just started another company and now have a third bank that is aware of the others."
Online alternatives
The online world is offering alternatives to traditional banking services, and entrepreneurs are taking advantage. Simon Hargreaves, owner of The Gutsy Goose restaurant, decided to run his business's finances via an account from online finance company Advanced Payment Solutions.
"We'd really fallen out of love with high street banks. We'd seen friends' business ventures crumble as a result of banks refusing to provide them with a business account," he says. "After a lot of research, we eventually came across the Cashplus business account offered by Advanced Payment Solutions and managed to apply for a bank account in 10 minutes online, rather than jumping through a series of red tape hoops, which can take weeks. We were eventually even able to bypass the banks and secure a small business loan."
He adds: "In the past, traditional banks were the only option for businesses, but with banking alternatives offering a smoother, faster and cheaper service, there's no reason small businesses should be forced to depend on mainstream banks."
Government intervention
Currently, the main banks still dominate the business environment and it will take considerable disruption before this changes. Longworth believes that a combination of market solutions and government intervention will be required before a satisfactory state of affairs is reached. "Critically, the banks should take on the burden of helping businesses to switch. If a business wants to switch from bank X to bank Y they should facilitate it. If they don't, the market becomes sticky," he says.
The government has set up the British Business Bank, which works with existing financiers who provide money to businesses to address any funding gap. It operates schemes such as Start-Up Loans and the Enterprise Finance Guarantee and its report, published last June, stated that it had helped more than 30,000 businesses and provided £782m of finance. But Longworth is concerned that the young, fast-growth businesses are still short of support.
"Businesses that are less than five years old and fast-growing aren't getting the right support. Banks have never really supported them, as they are seen as being too risky and, since the banking crisis, they have done so even less. These businesses are the future of the British economy. If they can't get capital to grow then we won't get mid-sized businesses," he says.
RELATED ARTICLES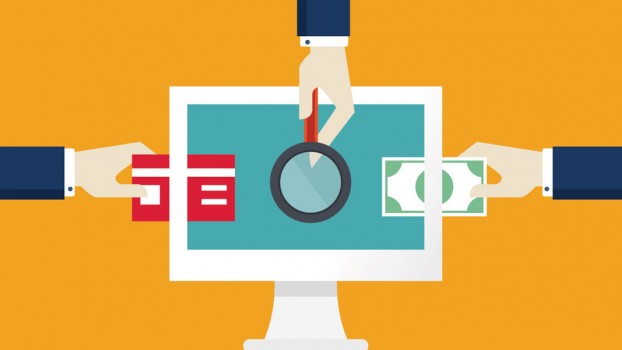 Funding Circle Raises $65 Million for Peer-to-Peer Small Business Loan
Venture capital firms have come to see small business lending as an industry ripe forRead More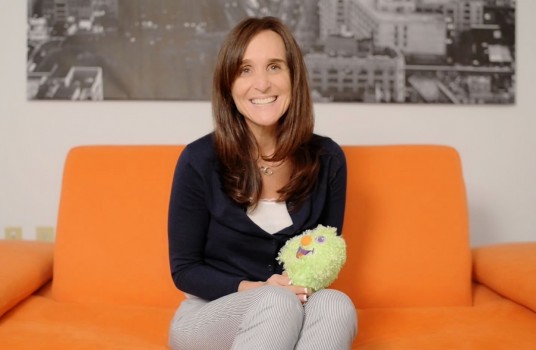 Moms Build a Small Business on Better Tissues
In 2007, Julie Pickens and Mindee Doney found a $16 million business hiding in theirRead More