Miguel Leiva-Gomez
What is ERP? Does It Have a Place In Small Business?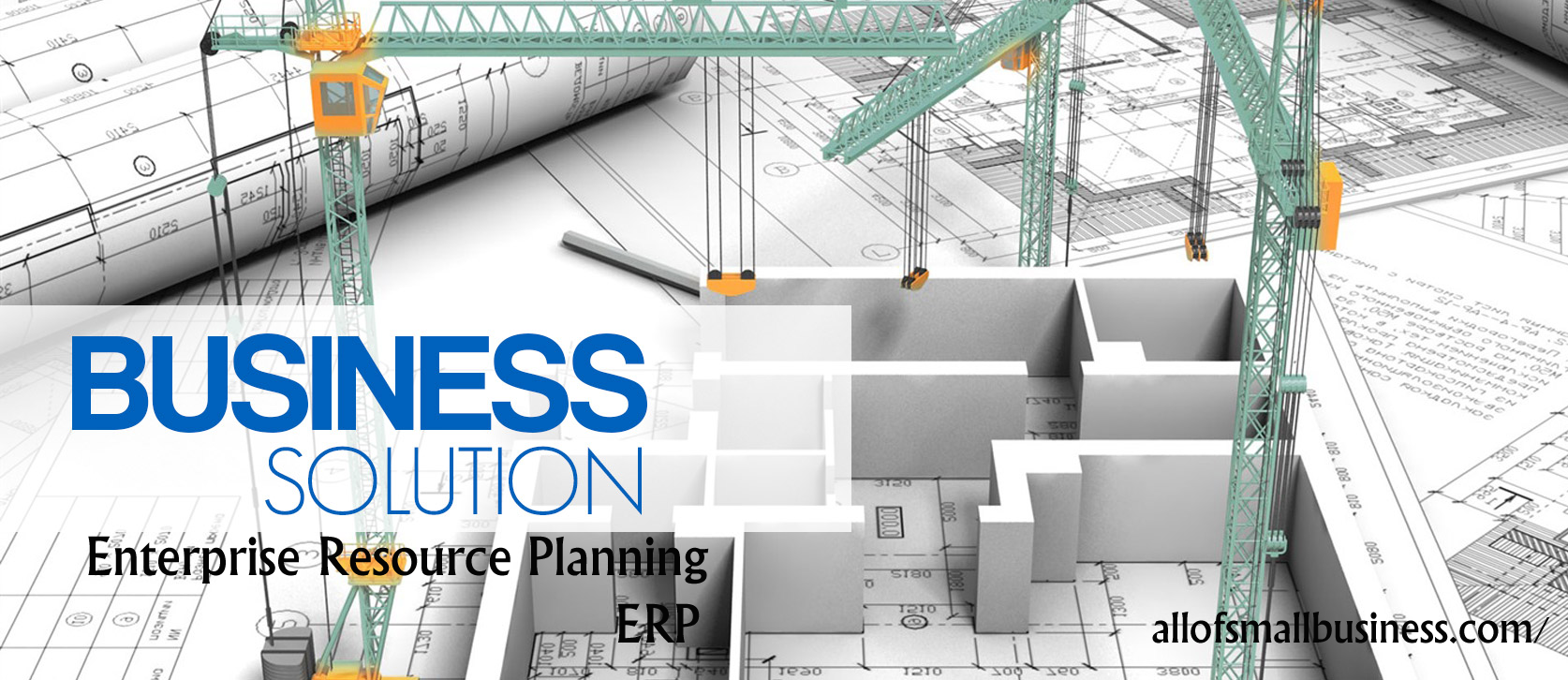 The internet has really opened up things for small businesses all across the globe. Because of the proliferation of the cloud, smaller enterprises can compete with the bigwigs and tap into markets that only were previously available to larger companies with more locations. This new era of competition has made running a small business increasingly difficult, and many of them have outgrown QuickBooks and other simple accounting software.
A new wave of online commerce is literally forcing you to choose a better solution than the one you have, which may be putting some unnecessary strain that becomes costly in the long run. Information technology is only going to improve and you don't want to be left behind. This is why some small businesses are asking themselves whether they need an enterprise resource planning (ERP) solution under their belts; a question that once upon a time was only asked as they reached the mid-market stage.
Still, some folks may not know what ERP does. Others don't know whether ERP is the right solution for them. After looking at the price tag attached, many feel like it's a hard pill to swallow, probably because they are unaware that there are solutions out there that cater perfectly to people running smaller operations.
What Does ERP Do For My Business?
An ERP creates a framework by which your business can plan its resources, as the name implies. What resources? Everything from inventory to accounts receivable, to your entire accounting infrastructure can be managed by an ERP. Depending on what you choose, it may also come with a highly-competent customer relationship management (CRM) platform.
I've spoken with Douglas Johnson, Senior Sales Engineer at Acumatica, a company that offers ERP to small- and medium-sized businesses and has been in the game since 2007, about what specific benefits such a solution would actually bring to a small business. Here's what he had to say, in summary:
Your invoices and reports will not only look more professional, but they will also comply with each client's preference, which is great if you're running a B2B company.
Likewise, your financial documents will also comply with Generally Accepted Accounting Principles (US GAAP) and International Financial Reporting Standards (IFRS). In essence, it keeps auditors at bay and prevents any mishaps from occurring due to an ambiguously-formatted document.
ERP software will also manage your inventory, time sheets, and expense reports. In addition to this, some of them also include a cool CRM that manages the front end of your business' activity.
A good ERP software for small business will streamline most of your operations so you can worry strictly about the business end of the business. Isn't that what you wanted to do when you started the whole thing? Some integrate seamlessly into your company so that you and your employees do not waste too much time trying to work out the kinks.
With ERP, you respond much more quickly to changes in the market and make smarter decisions. You also consolidate accounting in a way that makes it easier to spot mistakes that may lead you to pay for something you did not receive from a vendor.
In essence, ERP is a platform that manages a company's entire financial and workflow ecosystems.
What Choices Are Out There?
Most ERPs are made for the big boys. It's a fact. As a small business owner, you want all the advantages without having to dole out a sack of cash every month. In the end, the ERP you adopt shouldn't drive you bankrupt. In this realm, you'll find three different choices of ERP software for small business: Cloud-based, on-premise, and open source. Let's compare them.
Cloud-Based vs. On-Premise
A cloud ERP may well be a gift from above for many who are already dedicating their computing resources to other things. It's a flexible option that is hosted on another place far, far away. But is it really advantageous?
Cloud-based systems require much lower initial investment than on-premise ERPs. The implementation time is nearly zero compared to how long it would take you to work out the kinks with a system that you install on-location and you don't run the risk of needing IT experts to come in and implement the system for you.
However, in the long term, an on-premise installation will lead to lower costs of operation, despite the higher premium on the price tag. You'll still have to pay for some maintenance, but it's really not comparable to the amount you have to pay for cloud-based implementations. On-premise software works wonders on internet connection outages, which would otherwise interrupt all operations until the connection is back.
Remember, with on-premise ERP, you're responsible for your own backups, disaster recovery, and updates. Control over your data and resources is a luxury in itself that comes at a cost.
Let's have a look at a few companies that offer both cloud and on-premise solutions:
Acumatica – Perhaps the most flexible ERP software for small businesses out there, Acumatica offers a wide variety of different packages, such as financial management, customer management (CRM), distribution management, project accounting, intercompany accounting, and fixed assets management. Its product scales as you grow, allowing you to add more components on top of what you already have whenever you need them. Deployment is available in three forms: SaaS, SOP (pay-as-you-go on-site deployment), and perpetual (one-time investment and a license 'till death do you part). Its software has been particularly designed to cater to the needs of smaller organizations, in contrast to other companies that just shave features off of their clunky ERPs that they would normally offer to larger clients. The muscle behind its software comes from years of working strictly to satisfy the demands of organizations looking to slim down their redundancies and serve their customers more efficiently. Acumatica is also particularly advantageous if you have an e-commerce site.
Microsoft Dynamics – One of the most well-known ERPs, Microsoft Dynamics offers two one-size-fits-all solutions: one for large organizations, and one for small- and medium-sized businesses. It has two options: You can either opt for a cloud-based solution or haul some cash up front for its permanent license. Microsoft Dynamics includes workflow and financial management, as well as CRM.
SAP Business One – This is by far the easiest ERP solution to implement from SAP. Their lightweight software captures crucial business information and automates end-to-end processes, taking some weight off your shoulders and allowing you to direct your focus in other areas. It comes with a mobile app that you and your employees can use to access the platform from any place. As far as SAP's solutions go, this is the quickest to implement, taking anywhere from two to eight weeks. The platform is highly customizable with over 550 different add-ons, each adding functionality and powering up your business. If you're looking for mobility, flexibility, and light functionality, SAP Business One is going to make you smile.
Open Source vs. Everything Else
If you're looking for something you don't even have to pay a dime for, open source is the way to go. If you've ever used Libre Office, Google Chrome, or Android, you have already had a taste of what this kind of software can bring.
With open source ERP, you're the sheriff. Everything is yours to toy and tinker with. Some may ask for a price, but it usually isn't anywhere near the ballpark you'd be looking at with proprietary ERPs. And that's about the extent of all the benefits of open source ERPs. There really isn't much to say except for the fact that it can be easily personalized and costs nothing (or nearly nothing).
As for the disadvantages, open source packages can have many. There is so much diversity in open ERP software for small businesses that it is really difficult to gauge everything that can go wrong. Despite this, I can still safely make some broad statements about what you'll experience in most open platforms.
First off, open products aren't as mature or well-maintained as the proprietary ones. Vendors are often too small to deal with high demands for technical support, so don't expect someone to answer the phone at 2 AM. Implementation might also be complex and difficult. The interface is also not as intuitive in such solutions.
Still, you may find a few open ERPs that excel above the rest and are nearly as great as the cloud-based and on-premise proprietary ERPs. Here are two that I found:
OpenERP – Forget about having one ERP. Why not have two, or 10, or 200? OpenERP offers a wide variety of different ERP components that fit like pieces of a puzzle into your business in one way or another. You can choose anything from invoicing to point of sale, to a social network, or a full-blown CRM. They are one of the few open source ERPs that offer cloud-based setups as well as on-premise.
Making The Right Choice
Even with all this advice, choosing the right ERP will still be a challenge. Hopefully, I have narrowed the search down for you, showing you the cream of the crop in this confusing world of business management software. It's time you look into an ERP that keeps your business relevant and efficient in an ever-changing and aggressive market.
RELATED ARTICLES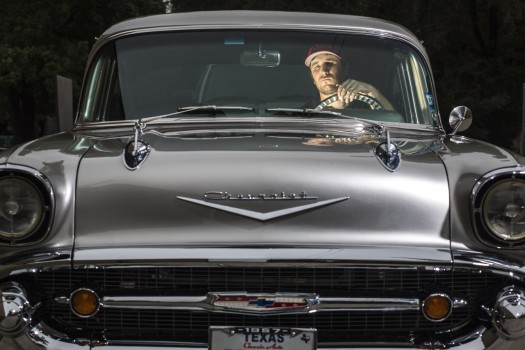 Small Firms Start to Drop Health Plans
Small companies are starting to turn away from offering health plans as they seek toRead More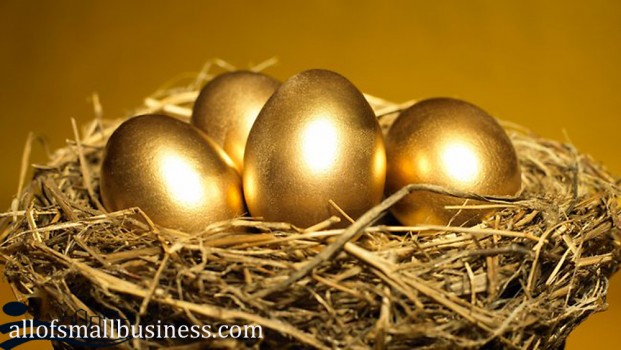 Great Examples of Investments For Small Business
Don't be afraid to spend money to Investments For Small Business; just be sure you'reRead More