Jana Kasperkevic
Medical marijuana in New York: Barriers High for Small Businesses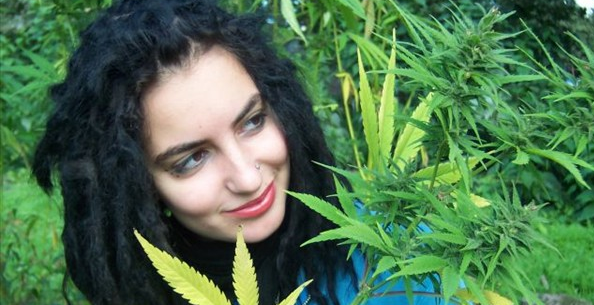 Medical marijuana is coming to New York state, and it could make some companies a fortune. But small business owners shouldn't expect to make money from it.
Providing New Yorkers with medical marijuana could be a profitable business for those savvy enough to get a license. Derek Peterson of Terra Tech, who ditched Morgan Stanley in 2012 to become a medical marijuana entrepreneur, says profit margins for the leafy business can be anywhere between 30% to 45%. A retail dispensary can make from $3,500 to $5,000 in revenue per square foot, he said. In comparison, in 2013, Apple made about $4,650 in sales per square foot and Tiffany & Co made about $4,221.
Those kinds of riches are hardly there for the taking. It's also a difficult business to break into thanks to New York lawmakers. The medical marijuana law passed by New York state senate two months ago is a patchwork of compromises – each one pitting yet another obstacle in the way of those looking to enter the market. The state will hand out only five growers' licenses, and each of those is limited to just four dispensaries each. The growers competing for the five licenses must also prove that they have money to back their businesses. Only those who can post a $2m bond will qualify.
The bill is outfitted with a kill switch which allows the governor to shut it down on the advice of the New York health commissioner, and a seven-year sunset clause. If in seven years the state lawmakers chose not to renew the legislation, the bill will expire.
The upshot: the standards for doing business are so high that only those companies already established in the medical marijuana field would be able to compete.
State lawmakers feared a worst-case scenario: a New York flooded with small shops selling medical marijuana. The authorities fear that if there is more cannabis than prescriptions, the excess would make its way to the black market.
That certainly puts a damper on the medical marijuana boom in New York. What's an aspiring cannabis merchant to do?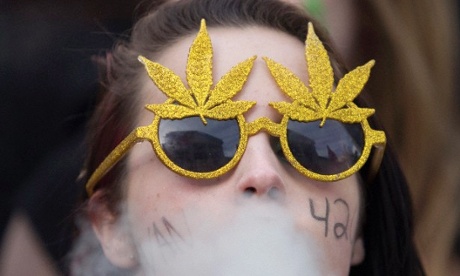 Too few licenses, dispensaries: 
A total of 20 dispensaries will be allowed to service all of New York's 55,000 square miles. Some fear that that might be too small a number. Derek Peterson, CEO of Terra Tech Corp, predicts that as many as half a million New Yorkers could be eligible for a prescription for medical marijuana.
"I don't know what the right number for New York is," admitted state senator Diane Savino, who sponsored the bill. She said her goal is to get the regulations up and running and then fight for more licenses. "Somewhere between five and 1,800 in Colorado is a sweet spot."
Regulations such as the $2m bond are stifling, making it difficult to run a business and compete, says Hanan Kolko, a partner at law firm Meyer, Suozzi, English & Klein. Lawmakers, however, insist the bond ensures that only cannabis experts will pursue a license.
"We don't want people to apply and not be able to get it off the ground," explained Savino, adding that the requirement helps cut down on fly-by-night operations.
Not only are 20 dispensaries too few to service a state as large as New York, but the five growers also have to process all of their product for vaporization. While smoking medical marijuana is the best way to get patient some relief, endorsing smoking in legislation brought discomfort to New York lawmakers who have long advocated against smoking.
"Did we want to have a fight over smoking?" says Savino. "It's a health program. Smoking is bad."
The law also prohibits transportation of cannabis across state lines. Only product grown in the state will be allowed to be sold in New York. This could mean that families with children suffering from epilepsy, who lobbied for this bill, might not get access to the strain of medical marijuana commonly referred to as "Charlotte's Web".
"We exhausted every resource. We tried 20 different combinations of medicine," Kim Clark, whose son has severe epilepsy and suffers between 10 to 70 seizures a day, told the Guardian earlier this year. Her family moved to Colorado to get access to Charlotte's Web.
To stop other New Yorkers from following suit, senators Kirsten Gillibrand and Charles Schumer asked Department of Justice for a waiver that would allow for transport of cannabis oil from Colorado to New York. According to their statement, "more than 186,000 New Yorkers suffer from a form of epilepsy with more than 60,000 suffer from a form that cannot be controlled by over-the-counter medicine."
Want fair prices? Just ask the cops:
To ensure that eligible New Yorkers are able to afford the price of their medical marijuana, the market price will be set by the New York department of health.
So, how will the state determine the prices?
"The state police will [monitor and] provide to us what the black market prices are," explained Savino.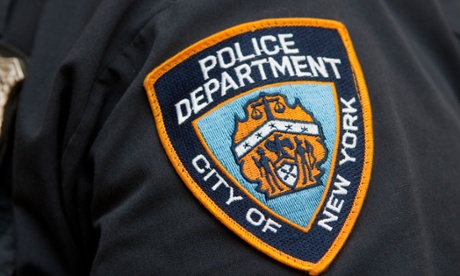 Since US health insurance companies have yet to recognize and cover the cost of medical marijuana, all New Yorkers will be paying for the treatment out of their own pocket – and by cash. Medical marijuana, however, might replace other costly drugs.
"I don't know about you, but I've got all sorts of co-pays," said Savino, suggesting eligible New Yorkers might rely on medical marijuana to replace costlier medications in order to save money.
Derek Peterson, chief executive of Terra Tech Corp, estimated that his customers spend about $1,200 each year on their medical marijuana. That's about $100 a month.
"They tend to find the capital for their treatment," Peterson said.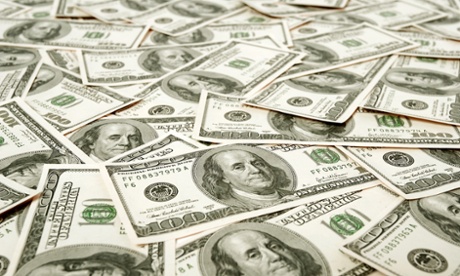 Where cash is a reluctant king
Besides the state law, there are other barriers to operating a medical marijuana business. Just ask Megan Sanders, general partner at Marimind Cannabis Engineering in Colorado.
"I couldn't get a a credit card for the business," she said.
Not only was she not able to get proper financial services, but come tax time, none of the businesses standard deductions are allowed. While the IRS might be blind to standard deductions, it does have its sights trained on the growers' revenue and does collect tax on it.
"At the end of the day, IRS wins. You have to take that into account, to plan for it," said Sanders. The state itself will be collecting a 7% excise tax on gross marijuana income. Earlier this year, lawmakers expected the state tax to be as high as 10%, which would bring in about $200m. That's a lot of cash.
"Everything we do is a dollar in hand. … It's a pain," said Sanders.
Unable to get a credit card, Sanders deals mostly with cash. Be it payroll or just regular business expenses, both of which are extensive. Besides growers and clerks, she employs security and accounting staff and much more.
"The job opportunity here is massive. In my grow alone, we have seven advanced degrees – engineers, biologists, professional horticulturalist," she said, adding that her plumber and her HVAC – heating, ventilating and air conditioning- guy are there at least once a week. "And these are all jobs that we will be able to offer here in New York."
That is, if she can break into the business.
RELATED ARTICLES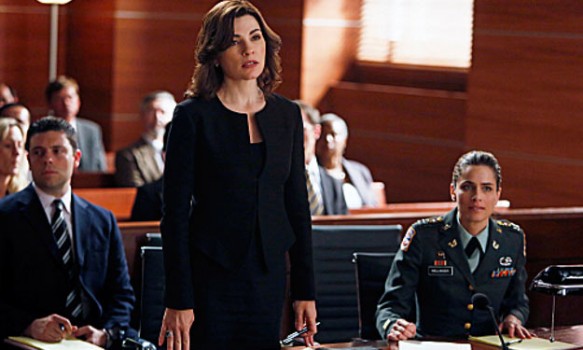 Lawyer's Chamber with a WordPress Website
Law practicing is a kind of social service including type of a small business allRead More